LE-04



Pp/pe woven bag flexographic printing press Special Features:
※Can be individually operated(manual feeding type) or connect with most
brand's conversion line and become a integrated line that combines cutting,
sewing & printing features into a fully automatic processing unit.
※Single sided or double sided, 1 to 6 colors combination available per request.
※Special separation device between color-plate cylinder and conveying belt to
avoid stain during empty load.
※No need to change roller(s) for different size's imprint and/or bag measurements
within rated range.

Main Feature:
·High Output UpTo 50 Bag/Min.
·Equipped ink Circulation Pump ln Each ColorFor Manage Proper ink Consistency.
·Special Desinrn For Change The Printing Plate Quickly And Easily.
·Easy Operation.
·Patented Separation Device Between Printing Cylinder And Conveyor Belt To Avoid Stain Conveyor During Empty Load.
MODEL

LE-04

CHARACTERISTIC

AUTOMATIC ONE SIDE COLOR PRINTING

APPLICABLE PLASTIC CLOTH

PP/PE WOVEN BAGS

PRODUCTION CAPACITY

0 ~ 40(BAG/MIN)

CAPACITY OP BAG

1300mm X 850mm

AREA OF PRINTING

1050mm X 800mm

PRINTING

RUBBER PLATE , ZINE PLATE (7MM)

MAN POWER

1~2 PERSONS

2HP

POWER REQUIRED

3.2KW

PRINTING INK

FLEXO INK

AIR COMPRESSOR

2HP X 1UNIT

MACHINE DIMENSION

L8857 x W1650 x H1000MM (N.W3600KGS)

THE SPECIFICATIONS AND SIZES MENTIONED IN THIS LEAFLET ARE SUBJECT TO CHANGE WITHOUT PRIOR NOTICE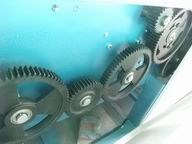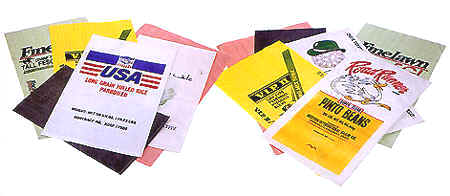 Lung - Ye Machinery Co.,Ltd.
NO:9Pei Liao Road,Ma Yuan Village,Tzi Tong County,Yunlih Hsien,Taiwan.
TEL: +886-5-584-6851 FAX: +886-5-585-0074