LE-3+6 "pp woven bag" No change print roller TWO SURFACE COLOR PRINTING

9 COLOR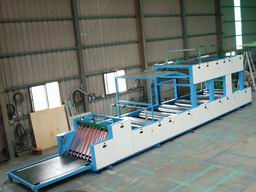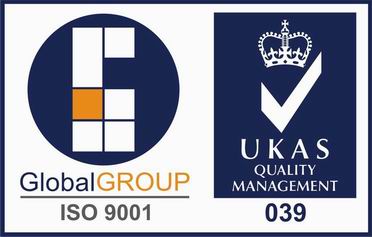 PP/PE woven bag flexographic printing press Special Features:
※Can be individually operated(manual feeding type) or connect with most
brand's conversion line and become a integrated line that combines cutting,
sewing & printing features into a fully automatic processing unit.
※Single sided or double sided, 1 to 6 colors combination available per request.
※Special separation device between color-plate cylinder and conveying belt to
avoid stain during empty load.
※No need to change roller(s) for different size's imprint and/or bag measurements
within rated range.
Main Feature:
· High Output UpTo 50 Bag/Min.
· Equipped ink Circulation Pump ln Each ColorFor Manage Proper ink Consistency.
· Special Desinrn For Change The Printing Plate Quickly And Easily.
· Easy Operation.
· Patented Separation Device Between Printing Cylinder And Conveyor Belt To Avoid Stain Conveyor During Empty Load.

MODEL

LE-3+6 9 COLOR

CHARACTERISTIC

TWO SURFACE COLOR PRINTING

APPLICABLE PLASTIC CLOTH

PP/PE WOVEN BAGS

PRODUCTION CAPACITY

0 ~ 40(BAG/MIN)

CAPACITY OP BAG

130CM X 85CM

AREA OF PRINTING

105CM X 80CM

PRINTING

RUBBER PLATE , ZINE PLATE (7MM)

MAN POWER

1~2 PERSONS

MAIN DRIVING MOTOR

5HP

POWER COMSUMPTION

4.8KW

PRINTING INK

FLEXO INK

MACHINE DIMENSION

L9800 x W1950 x H2100MM (N.W5200KGS)

THE SPECIFICATIONS AND SIZES MENTIONED IN THIS LEAFLET ARE SUBJECT TO CHANGE WITHOUT PRIOR NOTICE

Lung - Ye Machinery Co.,Ltd.
NO:9Pei Liao Road,Ma Yuan Village,Tzi Tong County,Yunlih Hsien,Taiwan.
TEL: +886-5-584-6851 FAX: +886-5-585-0074