"PP WOVEN BAG" REEL TO REEL PRINTING LINE MACHINE
PP WOVEN BAG 4 COLORS REEL TO REEL PRINTING LINE
LE-4800PR

PRINTING MACHINE



VCD1 VCD2 VCD3
TYPE

SERVO MOTOR

DRIVE

REEL TO REEL

PRINTING MACHINE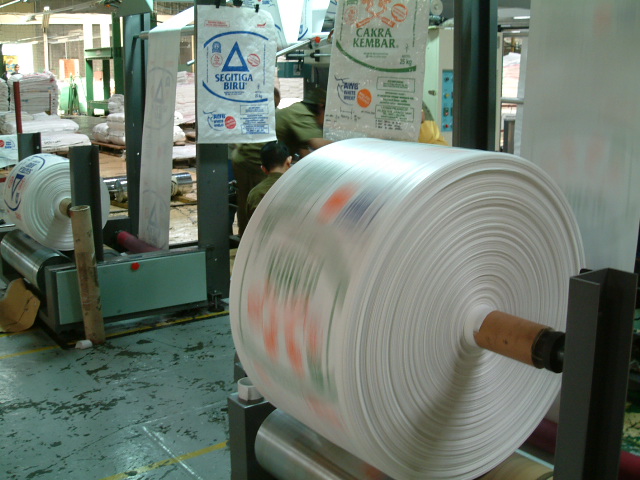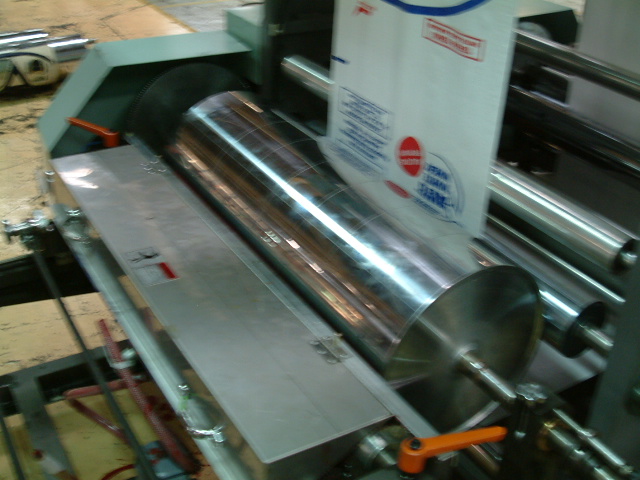 MODEL

LE-4800PR

CHARACTERISTIC

AUTOMATIC FLEXOGRAPHIC COLOR PRINTING

APPLICABLE PLASTIC CLOTH

PP/PE WOVEN BAGS&PE BAG

SERVO MOTOR
15HP

PRODUCTION CAPACITY

60~100M/Minute

PRINTING POSSIBILITY

0+4 , 1+3 , 2+2

NO.OF COLOR

4 COLORS

PRINTING WIDTH

400MM~850 MM

PRINTING LENGTH

500-1300 MM

PRINTING

RUBBER PLATE , ZINE PLATE (7MM)

POWER

SERVO MOTOR

15HP

POWER COMSUMPTION

17.4KW

PRINTING INK

INK

MACHINE DIMENSION

L7800 x W2200 x H3750MM (N.W 7500KGS)

THE SPECIFICATIONS AND SIZES MENTIONED IN THIS LEAFLET ARE SUBJECT TO CHANGE WITHOUT PRIOR NOTICE
360º SERVOMOTOR continuous and adjustable longitudinal register device.

REEL TO REEL

PRINTING MACHINE

Easy operation flexible starting accurate color register.

The meter counter can set printing quantity according to the requirements stop the machine automatically at the set quantity or when the material is cut off.

Lift and lower the printing plate cylinder manually it will automatically stir the printing ink after lifting.

Reliable drying system coordinated with high-speed rotation it will automatically break circuit when the machine stops.

Current output type temperature control system makes heating quicker and electricity saving.

The printing ink is spread by the knurled cylinder with even ink color.

Obverse and reverse side once-through continuous printing.

The imported frequency control of motor speed adapts to different printing speeds.

There are inch stopping buttons on the plate roller base and material rolling rack so as to make it easy operate the machine when the plate is installed.
OPTIONAL EQUIPMENTS:

Doctor Blade Type

4PCS
DOCTOR BLADES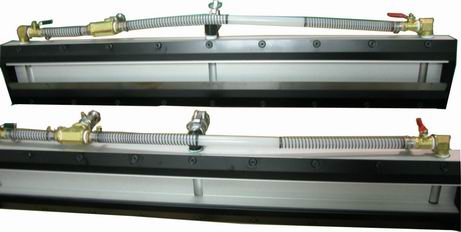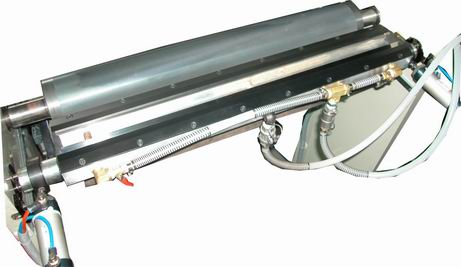 Lung - Ye Machinery Co.,Ltd.
NO:9Pei Liao Road,Ma Yuan Village,Tzi Tong County,Yunlih Hsien,Taiwan.
TEL: +886-5-584-6851 FAX: +886-5-585-0074