L.E-03H
JUMBO BAG FLEXOGRAPHIC PRINTING PRESS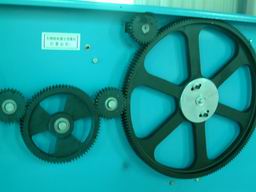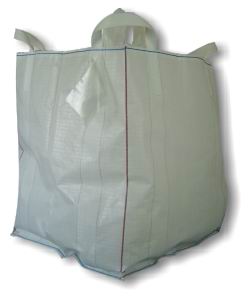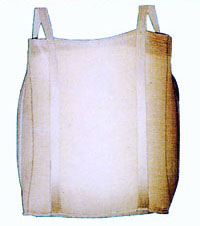 Main Feature:
·High Output UpTo 40 Bag/Min.
·Equipped ink Circulation Pump ln Each ColorFor Manage Proper ink Consistency.
·Special Desinrn For Change The Printing Plate Quickly And Easily.
·Easy Operation.
·Patented Separation Device Between Printing Cylinder And Conveyor Belt To Avoid Stain Conveyor During Empty Load.
型號 MODEL

LE-03H

特性CHARACTERISTIC

AUTOMATIC ONE SIDE COLOR PRINTING單面印刷

適用材質 APPLICABLE PLASTIC CLOTH

PP/PE WOVEN BAGS編織袋

產量 PRODUCTION CAPACITY

18~ 25(BAG/MIN)袋/分

製袋面積 CAPACITY OP BAG

2000MM X 2250MM

印刷面積 AREA OF PRINTING

1960MM X 2150MM

印刷版 PRINTING

RUBBER PLATE , ZINE PLATE (7MM)

人力 MAN POWER

1~2 PERSONS

主傳動馬達 MAIN DRIVING MOTOR

3HP

耗電量 POWER REQUIRED

3.3KW

油墨 PRINTING INK

FLEXO INK 水性 (酒精)

空壓機 AIR COMPRESSOR

1HP X 1UNIT

機械尺寸 MACHINE DIMENSION

L7957 x W2650 x H1200MM (N.W3800KGS)

THE SPECIFICATIONS AND SIZES MENTIONED IN THIS LEAFLET ARE SUBJECT TO CHANGE WITHOUT PRIOR NOTICE
規格若有變動恕不另行通知
Lung - Ye Machinery Co.,Ltd.
NO:9Pei Liao Road,Ma Yuan Village,Tzi Tong County,Yunlih Hsien,Taiwan.
TEL: +886-5-584-6851 FAX: +886-5-585-0074
http://www.lungye.com.tw E-mail:lye@lungye.com.tw